Article Options
Mark as New

Mark as Read

Bookmark

Subscribe

Email to a Friend
Mark as New

Bookmark

Subscribe

Email to a Friend
How to include date/time picker in sponsor's guest confirmation
esupport
MVP
Requirement:
We might have a situation where we prefer to have the sponsor choose the guest account expiration time using a date/time picker. This article shows how you can include the date/time picker as an option for the sponsor while approving a guest account. The screenshots that are shown are from ClearPass version 6.5. Similar configuration should work on earlier ClearPass versions also.
Solution:
The solution involves configuration on the guest to allow sponsors to choose expiration using date/time picker.
Configuration:
We need to modify the sponsor confirmation options by navigating to the link shown in the screenshot below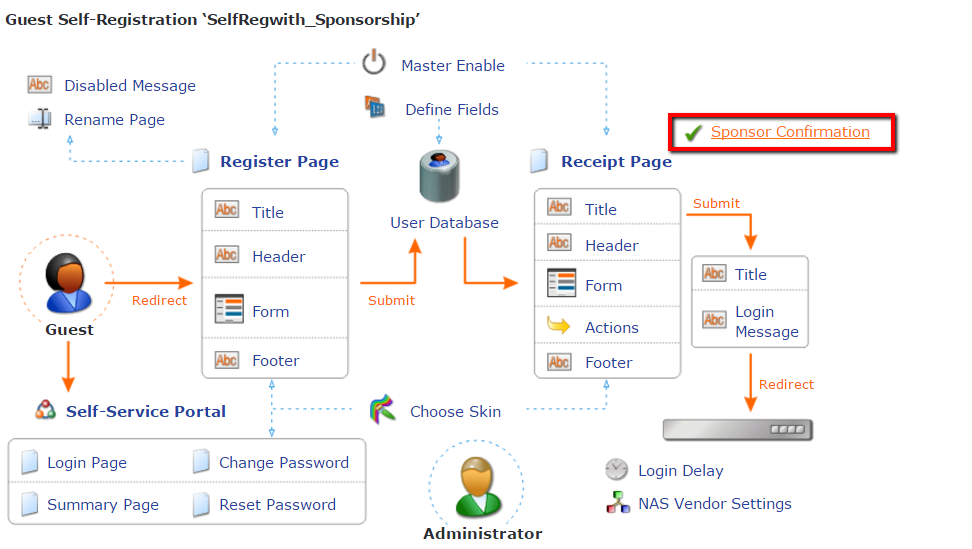 Once we get into sponsor confirmation options, we need to go to the account overrides section and put the following value under Extend Expiration in addition to any other existing values you have under Extend Expiration as shown in the screenshot below
expire_time | Select date/time

Once that is done the sponsor will see an option called "Select Date/Time" which when chosen will give the date/time picker.
Verification
Once we follow the configuration steps suggested, the sponsor will get an email once the guest registers and upon clicking on the link sent in the email he would see what's shown in the screen shot below. You can verify that everything is working as expected by doing a test registration. The pages would look like below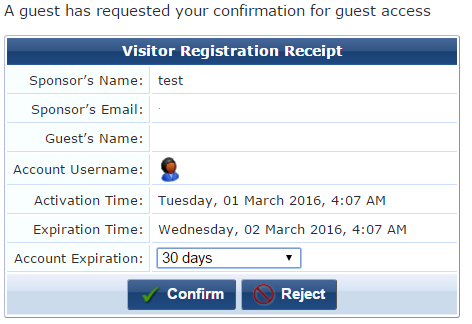 In this example as we had some other values also under "Extend Expiration" as a result we have a drop down among which we need to choose the option we want as shown in the screenshot below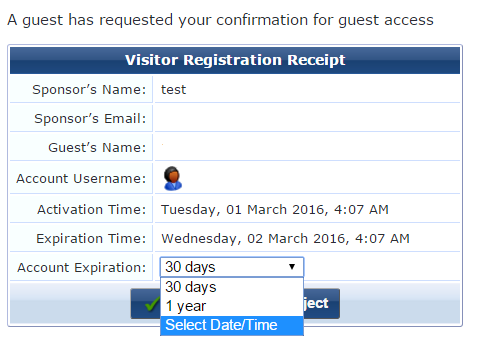 Once we choose Select Date/Time we would have the date/time picker available to the sponsor so that he can specify the expiration time for an account as shown in the screenshot below. A new field called Expiration time also begins to appear which gives you the button to select date/time picker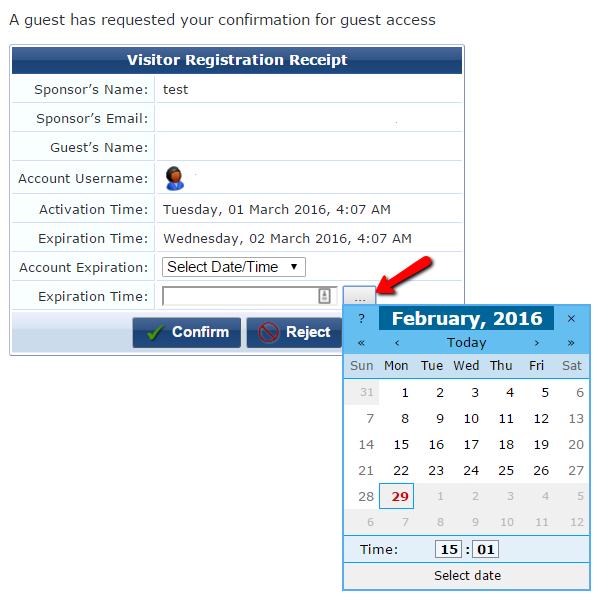 Once the date/time picker appears the sponsor can select the desired date/time for the account expiry and confirm the account. Once the sponsor confirms the account here with the appropriate date/time you can confirm that everything's working by checking the expiration time for this account.