Article Options
Mark as New

Mark as Read

Bookmark

Subscribe

Email to a Friend
Mark as New

Bookmark

Subscribe

Email to a Friend
How to reset Ambari Admin password?
esupport
MVP
Requirement:
Access to Analyzer Cli and Ambari Cluster management console via port 7183( https://<Analyzer IP>:7183)
Solution:
If you dont have the "admin" password to login to Ambari UI, you can follow the below instructions to reset the password.
Configuration:
You can use ambari user __niara and password is the contents of the file /etc/opt/niara/analyzer/security/__niara-pwd to login to Ambari UI for resetting the "admin" user password.
Login to Analyzer cli and 'cat' the above file.
[root@ ~]# cat /etc/opt/niara/analyzer/security/__niara-pwd
b35e81fb-f07c-4bb9-90eb-98377d0f101c
Then cut-n-paste that as the password for user __niara (note the 2 underscores)
Once you are logged into the Ambari using __niara user account, click on user "__niara" on the right hand top corner and click on "Manage Ambari":

Click on Users under "User + Group Management" and click on "admin" user:
Click on "Change Password":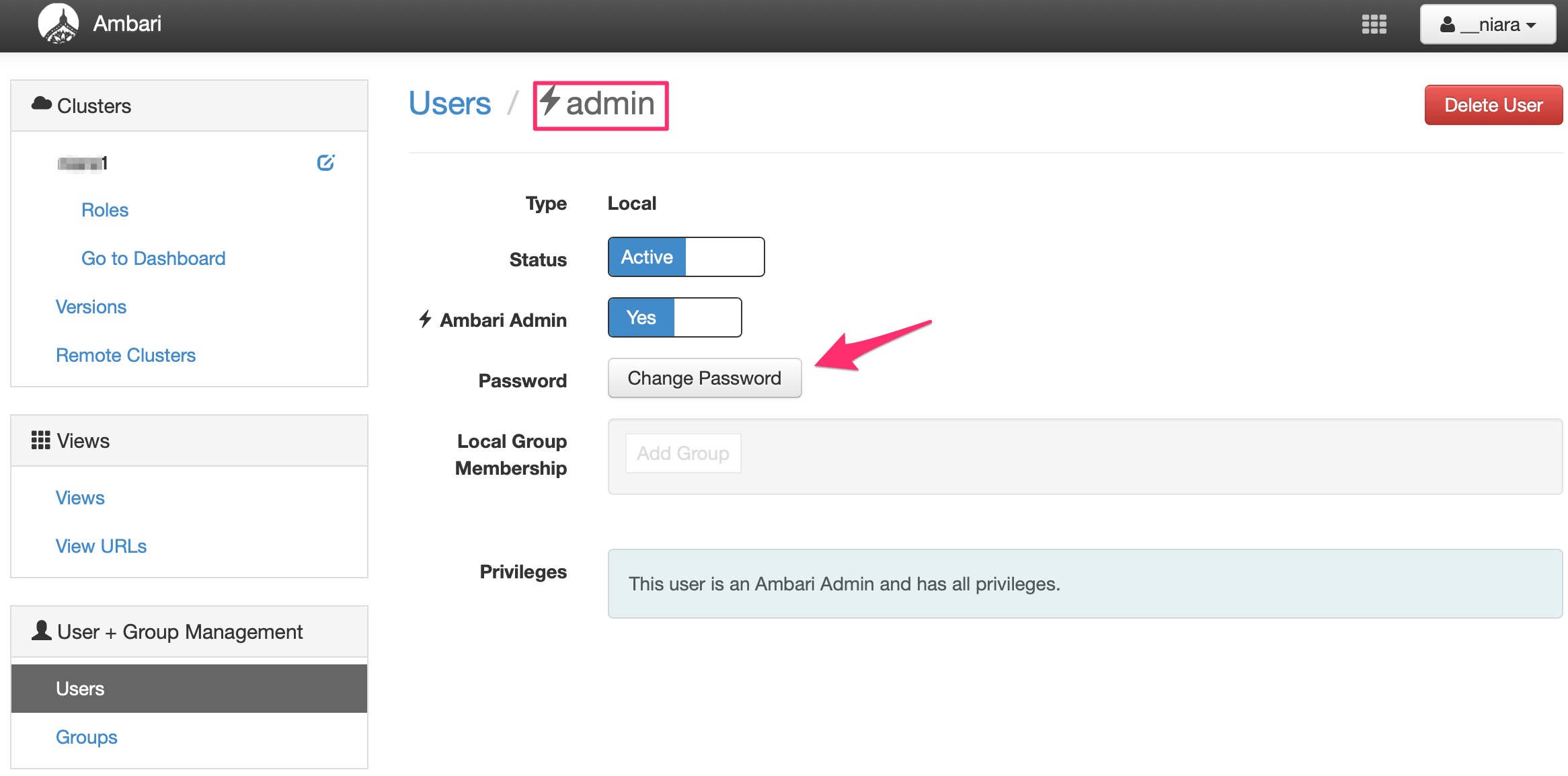 Enter "Your Password" as "__niara" password and configure "New User Password" as the new password for this "admin" user and click on "OK" to finish: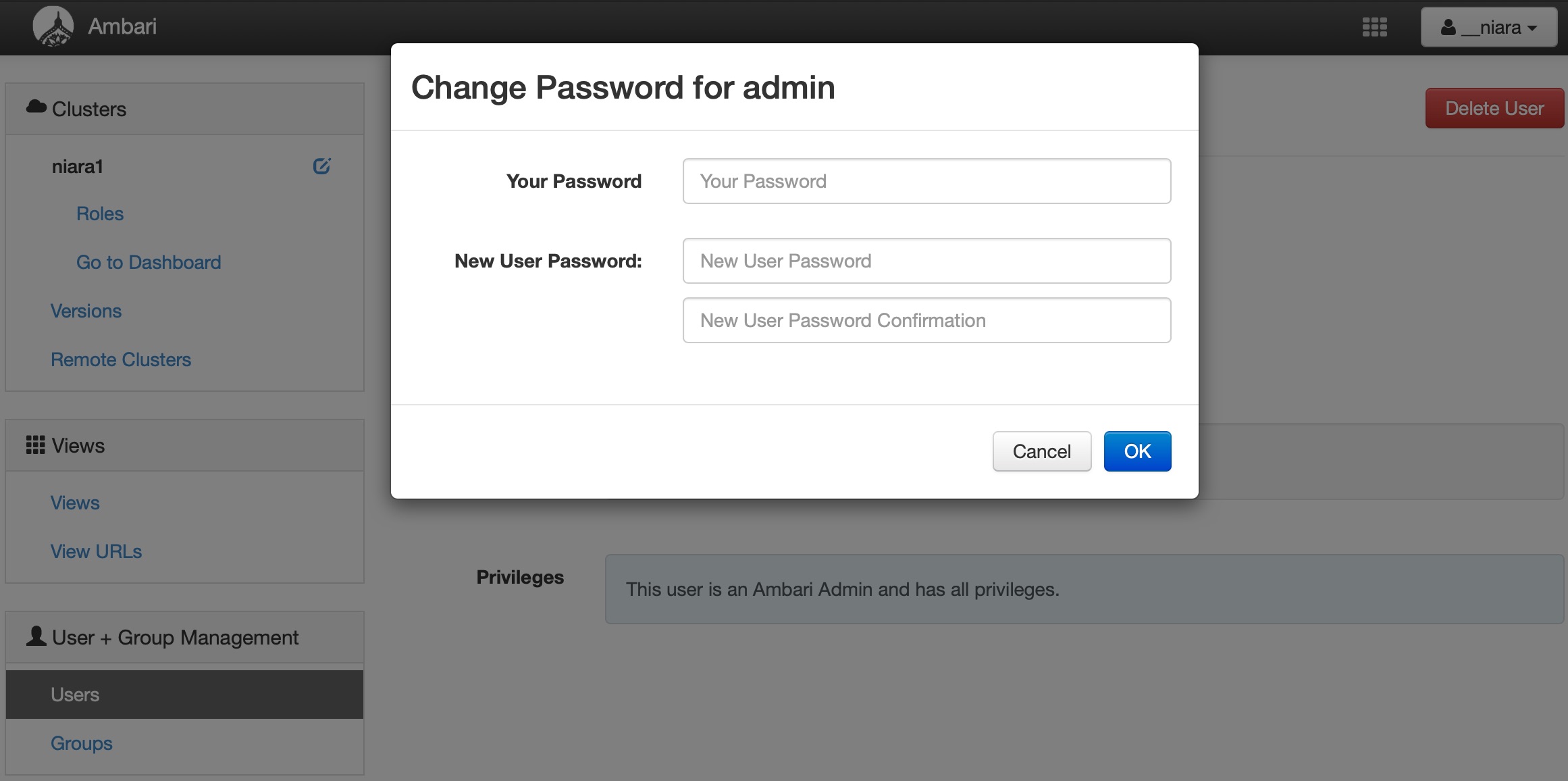 Verification
Login to the Ambari UI with the new "admin" password created in the above process to confirm its working.