Article Options
Mark as New

Mark as Read

Bookmark

Subscribe

Email to a Friend
Mark as New

Bookmark

Subscribe

Email to a Friend
Receiving error->"Failed to get profiler summary" in Sensor UI during Processor Setup
esupport
MVP
Problem:
Receiving error->Failed to get profiler summary in Sensor UI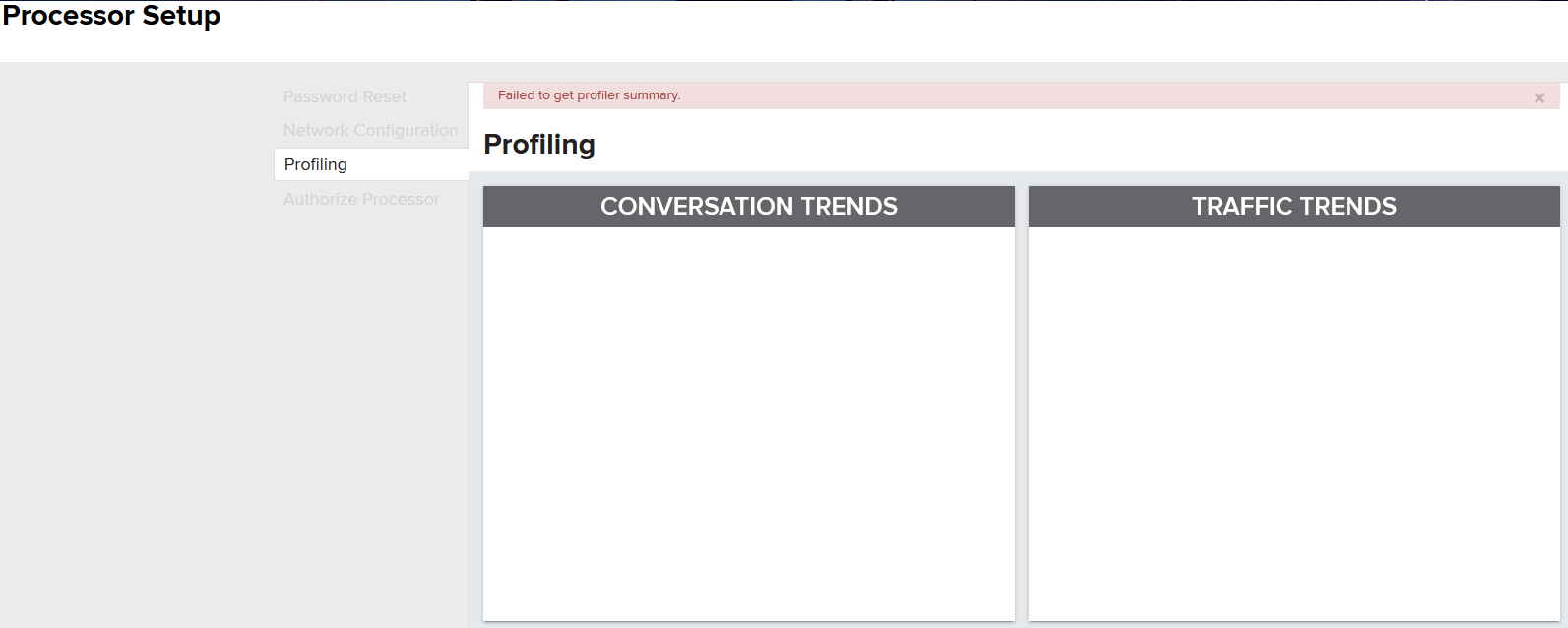 Diagnostics:
From Packet Processor cli, we will notice that PPE service is "stopped" and we will be unable to start the service manually as you see in the below screenshot: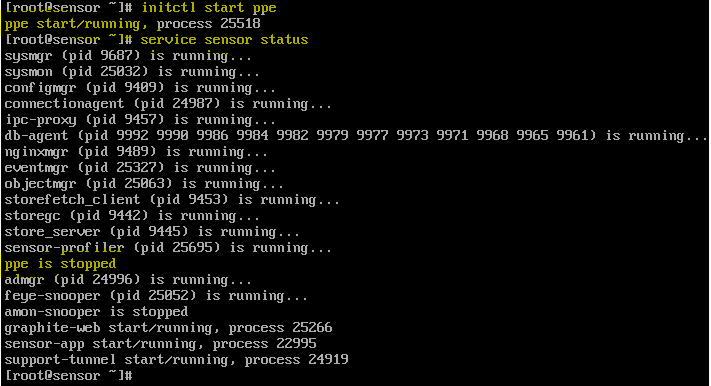 While checking lscpu output, we see that total sockets is 6 in this example, cores/socket is 2 and therefore total CPU is 12.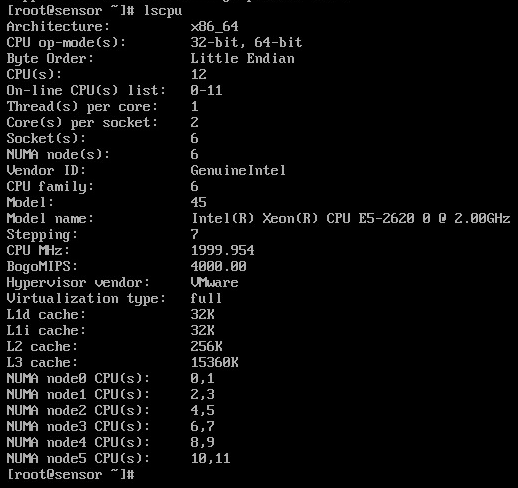 While deploying sensor below requirements need to be kept in mind:
Following table lists the resource requirements and supported configuration for a given throughout. Please make sure to check these points before choosing a configuration from the sizing table for VM Packet Processor
VM should be configured as single socket with as many cores required per the table (e.g., the 100Mb/s requires 1 CPU Socket w/ 4 Cores, NOT 4 1-core CPUs).

At least two virtual NICs are required, one for management and the rest for tap traffic. vmxnet3 should be used instead of e1000, as vmxnet3 performs much better.

For configurations that require 64G and above, it is best to have hardware (Haswell or later) and a hypervisor that supports 1GB huge pages in the guest OS. Below template can be followed based on throughput (network tap/span port)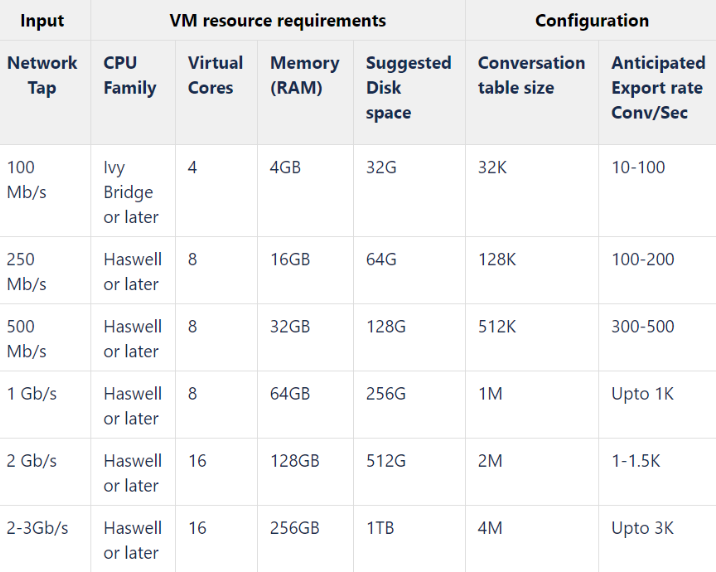 Solution
After changing the resources for Packet Processor as per above table and requirements, below is the lscpu output and sensor status on Packet Processor.
We can see that ppe is started automatically and the error will not be seen in UI anymore.