Article Options
Mark as New

Mark as Read

Bookmark

Subscribe

Email to a Friend
Mark as New

Bookmark

Subscribe

Email to a Friend
Unable to download the upgrade patch from Clearpass node
esupport
MVP
Problem:
When we try to download Clearpass updates by clicking on "Check Status Now" or "Import Updates" from Administration » Agents and Software Updates » Software Updates page and fails with the following message even though the subscription ID is correct.

Diagnostics:
When we try to download firmware updates or check for updates, Clearpass will try to validate the subscription id by sending an http/https request to clearpass.arubanetworks.com. The above error could appear due to following reasons:
1) If Clearpass server's management interface doesn't have internet access and if the firewall doesn't allow clearpass server to access clearpass.arubanetworks.com via port 80 and 443.
2) if dns ip is not configured or is configured incorrectly
3) If http proxy is not configured in Clearpass where the network requires http proxy to reach internet.
4) If the subscription ID has actually expired. Please call into TAC to check for validity of subscription ID if the first three causes have been ruled out.
Solution
1) we need to make sure the management interface of Clearpass server has access to internet and the firewall does not block port 80 and 443 access to clearpass.arubanetworks.com hostname for bidirectionaly.
2) we need to make sure proper dns ip is configured as shown below.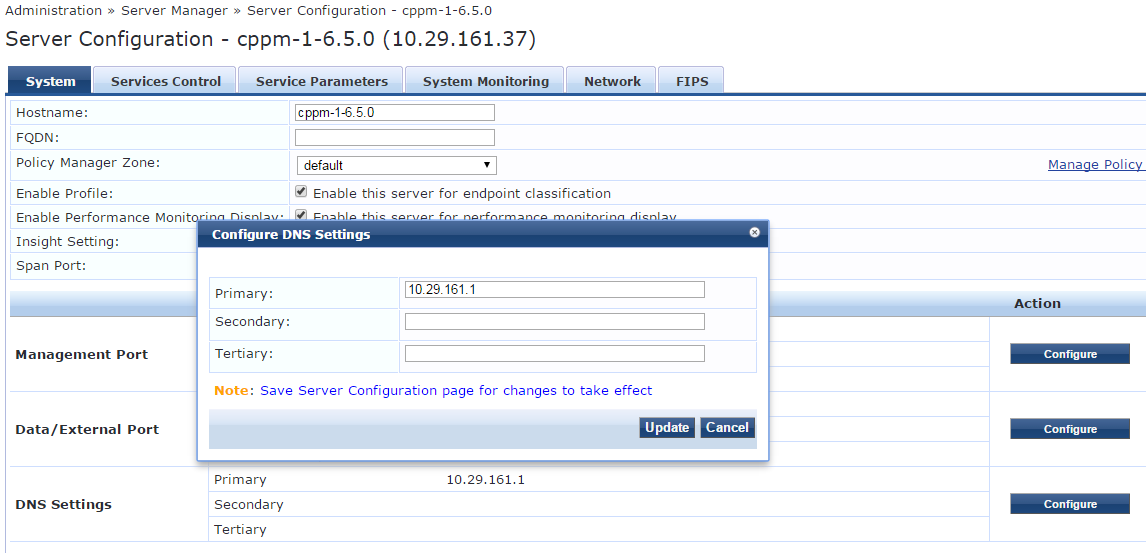 3) we need to make sure we update http proxy server information in Clearpass if any as shown below.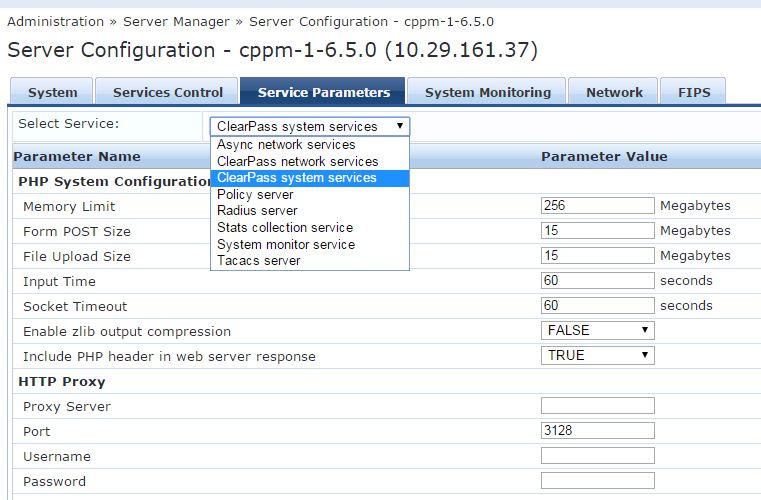 4) After all the paramaters are verified and it still fails to validate the subscription ID then please contact TAC with subscription ID.
Attachments:
error_with_valid_sub_id.PNG
dns_config.PNG
http_proxy.JPG