Article Options
Mark as New

Mark as Read

Bookmark

Subscribe

Email to a Friend
Mark as New

Bookmark

Subscribe

Email to a Friend
How do configure HA AP fast fail over with Master Standby set up ?
esupport
MVP
Requirement:
Aruba OS tested version : 6.4.2.8
This article will talk about master standby setup.
HA Common Deployment Scenarios:
Master-Redundancy
Master-Local
Local-Local
Master-Master
Advantages of HA
AP Fast Failover through pre-established IPSEC/GRE tunnels to Active and Standby controllers.
AP does not turn its radio off, does not re-bootstrap nor re-download its configuration to fail-over.
Failover takes place upon heartbeat or keep alive misses.
Controller roles:
Note: HA works across L3 network as well.
Here is the topology sketch of master standby setup.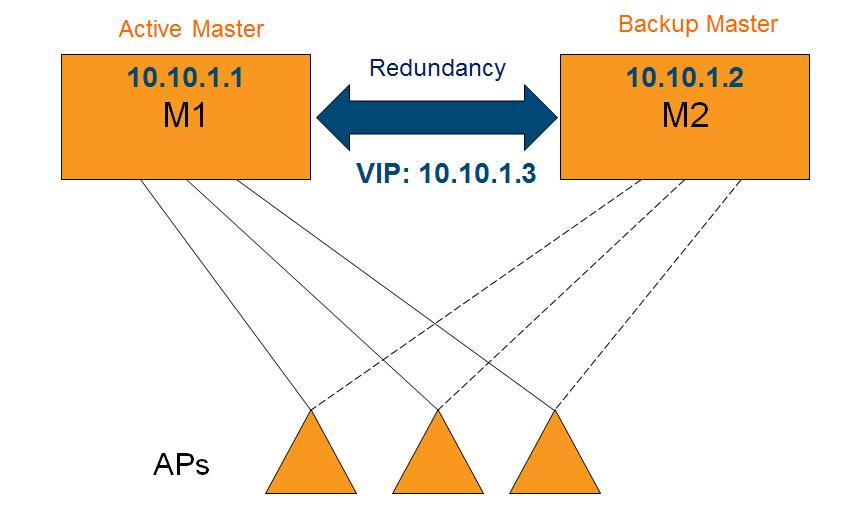 Solution:
HA master standby caveats
Inter-controller Heartbeats

detects peer failure within a sub-second
Not recommended if inter-controller latency is close to 100ms and/or risk of hbt packet loss

Client State Sync

speeds up dot1x authentication after failover by sync'ing the dot1x keys with the standby controller

Over-Subscription

extends the standby AP tunnels beyond the standby platform capacity
Failed-over APs are still limited by the platform capacity
Constraints and Points for master-standby set up.
Use only Controller-ip in 'ha group-profile'
The lms-ip has to match one of the controller IPs listed in the ha group-profile
Best practices and facts:
Configure an lms-ip in the ap system profile
Use controller role 'dual' as much as possible.
Use bkup-lms to recover from a double failure (Controller and AP).
HA failover takes precedence over lms/bkup-lms failover.
APs that failed over to bkup-lms will not build a standby tunnel until it has moved back to its primary lms.
11r & State-sync do not work because on a failover we deauth the client which makes the 11r client do a full dot1x.
Notes
Topology supported in 6.4 and beyond
Bkup-lms is required in case of double failure (controller failure and ap reboot)
Inter-controller heartbeat is not needed/supported (IC-Hbt triggers failover in 0.5s while VRRP takes 3s )
HA Preemption and LMS Preemption are useless (one controller is active at any time)
VRRP preemption is ok, thanks to 2 mns timer on backup active master. (APs will have time to setup their GRE tunnels with preempting controller before getting kicked out by backup master)
HA-Mgr is aware of the VRRP role provided by CFGM
VRRP VIP should be used for the ap master discovery
Configuration:
Controller Config
-----------------------
Active Master
ap system-profile "primary"
lms-ip 10.10.1.1
bkup-lms-ip 10.10.1.2
!
ha group-profile "Cluster-A"
pre-shared-key aruba2hp
state-sync
controller 10.10.1.1 role dual
controller 10.10.1.2 role dual
!
ap-group "Cluster-A"
ap-system-profile "primary"
!
ha group-membership Cluster-A
Backup Master
ha group-membership Cluster-A
Verification
Below commands would verify the HA config.
show ap database (this command presents both active and standby ip config)
show ap database on standby (this command will represent "S" flag stating standby flag)
show ha group-profile
show ha group-membership