Article Options
Mark as New

Mark as Read

Bookmark

Subscribe

Email to a Friend
Mark as New

Bookmark

Subscribe

Email to a Friend
How to perform Port Monitoring in SDWAN Branch Gateway or VPNC from Aruba Central
esupport
MVP
Requirement:
There are times when we need to verify the ingress and/or egress packets to and from the controller.
Solution:
Performing Port Monitoring / Mirroring of an uplink or port mirroring or a downlink port on the controller can help troubleshoot the issue better.
While we can perform this configuration in a traditional AOS controllers(non-SDWAN solution), the same can be performed on Aruba Central based SD-WAN solution as well.

The configuration should be few clicks away. The step by process to perform Port Mirroring in SD-WAN Branch Gateway or VPNC is as follows
Configuration:
1. Port Monitoring/Mirroring can be done either on the device level or on the group level. Ideally, based on the most use cases the port mirroring will be done in the device level.
Choose Advanced Mode under Device option

2. In this example, we are mirroring the WAN port GE-0/0/0 port to GE-0/0/2, meaning the wired client running Wireshark will be connected to GE-0/0/2

3. Select the port type GE-0/0/2 port type as LAN

4. Scroll down the page to the bottom and select advanced option

5. Select Port Monitoring and select the port to be mirrored. In this case its, GE-0/0/0 which needs to be mirrored and then click on Save Settings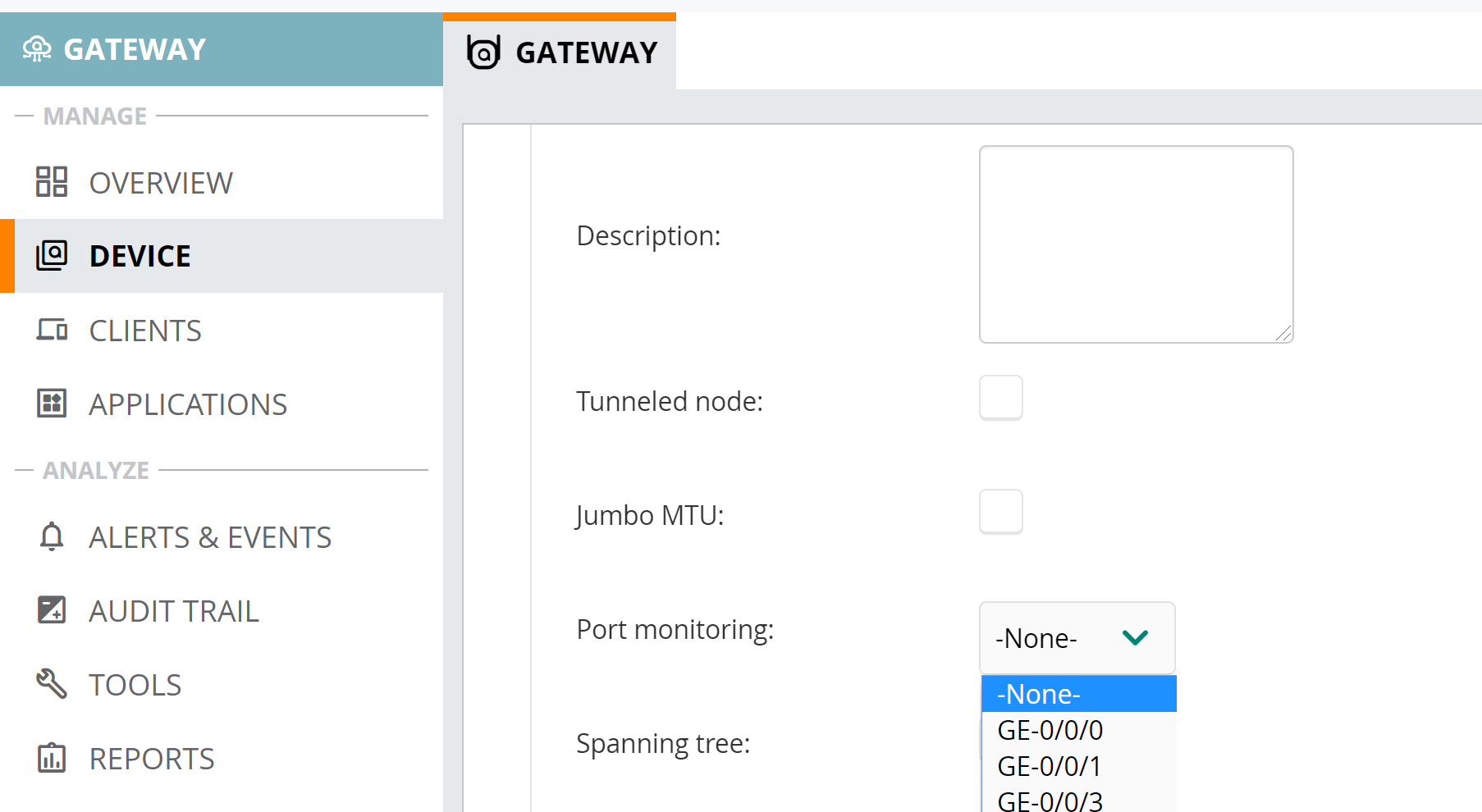 Verification
To verify if the port is in Port Monitoring state. Select that port again and you will see no configuration except Port Monitoring.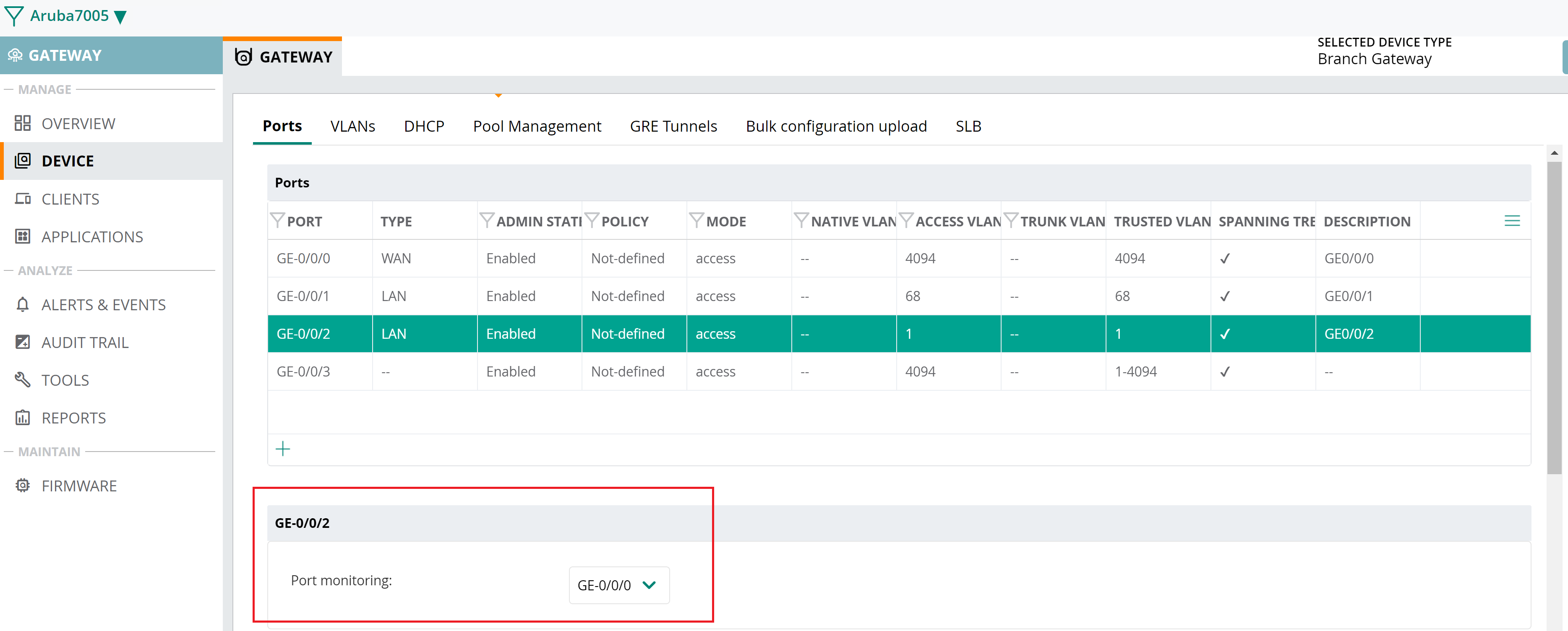 How to stop the Port Monitoring?
Just simply select None in the Port Monitoring option as follows and click on Save Setting

Note: Always make sure the Listening Port of the Port Mirroring should have all the LLDP options disabled, else you will encounter the following error message