Article Options
Mark as New

Mark as Read

Bookmark

Subscribe

Email to a Friend
Mark as New

Bookmark

Subscribe

Email to a Friend
LMS IP configuration in 8.0
esupport
MVP Expert
Q:
How to configure "LMS IP" address in Aruba OS 8.0?
A:
LMS-IP configuration was always been part of AP system profile within an AP Group. Starting Aruba OS 8.0, LMS IP for AP redundancy can now be directly configured from AP group itself. Whatever address configured for LMS/Backup-LMS from AP group under LMS, will reflect in the AP system profile too.
LMS Configuration Prior to 8.X
Navigate to the Configuration > Wireless > AP Configuration > AP Group > Select the AP Group > AP System profile > LMS-IP Configuration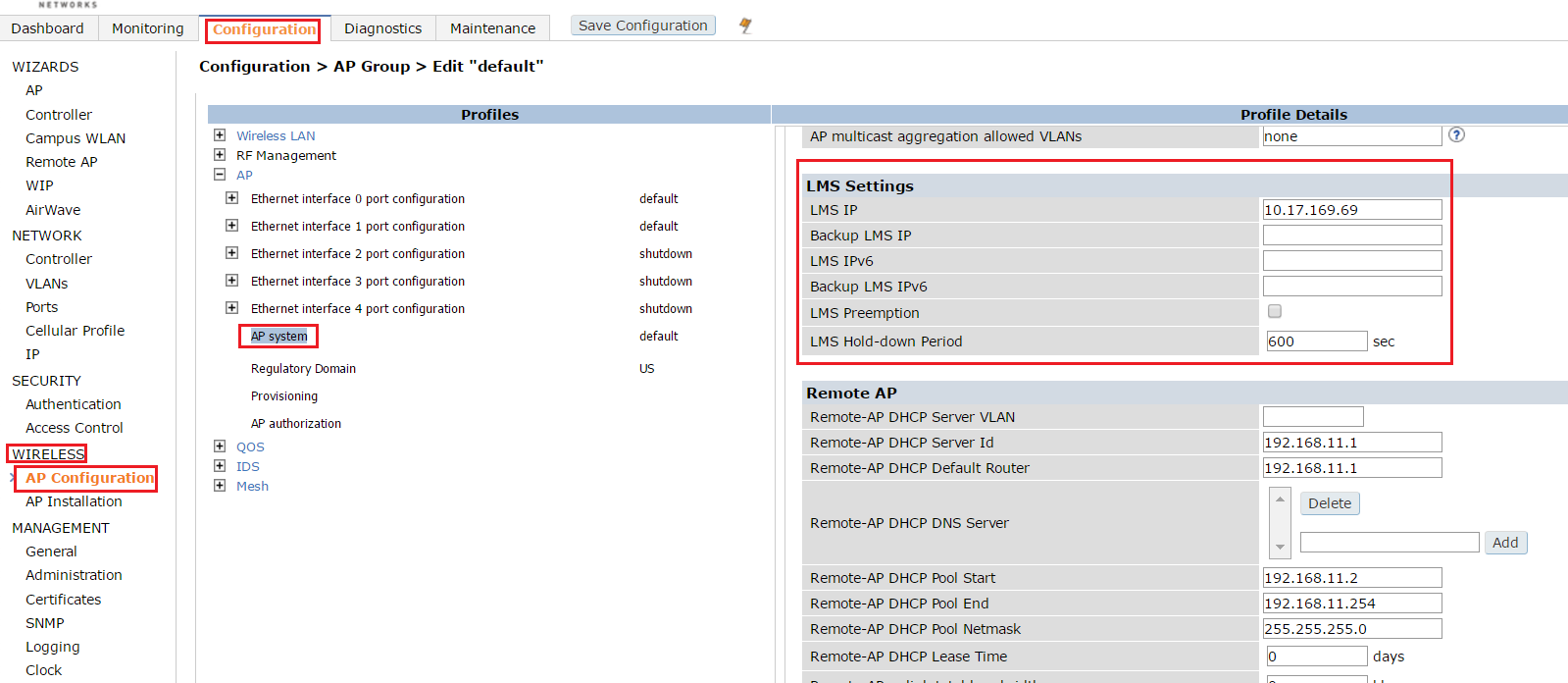 LMS Configuration in 8.0
Select a Controller or a Group, navigate to Configuration > AP Groups > LMS Configuration
As you can see in the above screenshot, the IP address configured in the LMS and Backup LMS directly under the AP group is reflected in the AP system profile too.
Navigate to Configuration > AP Groups > Profiles > AP Group > AP > AP system > LMS Settings