Article Options
Mark as New

Mark as Read

Bookmark

Subscribe

Email to a Friend
Mark as New

Bookmark

Subscribe

Email to a Friend
From list of IAP's in Aruba Central, how do I select only a few of them for license assignment?
esupport
MVP
Q:
I have hundreds of IAPs in the device management page of Aruba Central. How do I select only a few of the them to assign license?
A:
Especially, when there is huge list of IAPs showing up in the device management page of Aruba Central, it becomes difficult and time consuming for an administrator to assign license for each IAP and then move on to the other.
This problem was sensed by the Aruba Central development team before hand and put up a solution in place that would help a user to select multiple IAPs from the list and assign licenses to them at once.
Lets understand on how to do the same:
1. Once you login to Aruba Central, click on "All Groups" and move on to 'Device Management" under Maintenance.
2. In the right-pane, you would be presented with the list of IAPs.
3. Now , click on the "Search tool" and it pulls down the fields to enter the search text.
(NOTE: Make sure you have selected ALL in the above drop down. This helps central to search among all IAPs irrespective of group and license assignment.)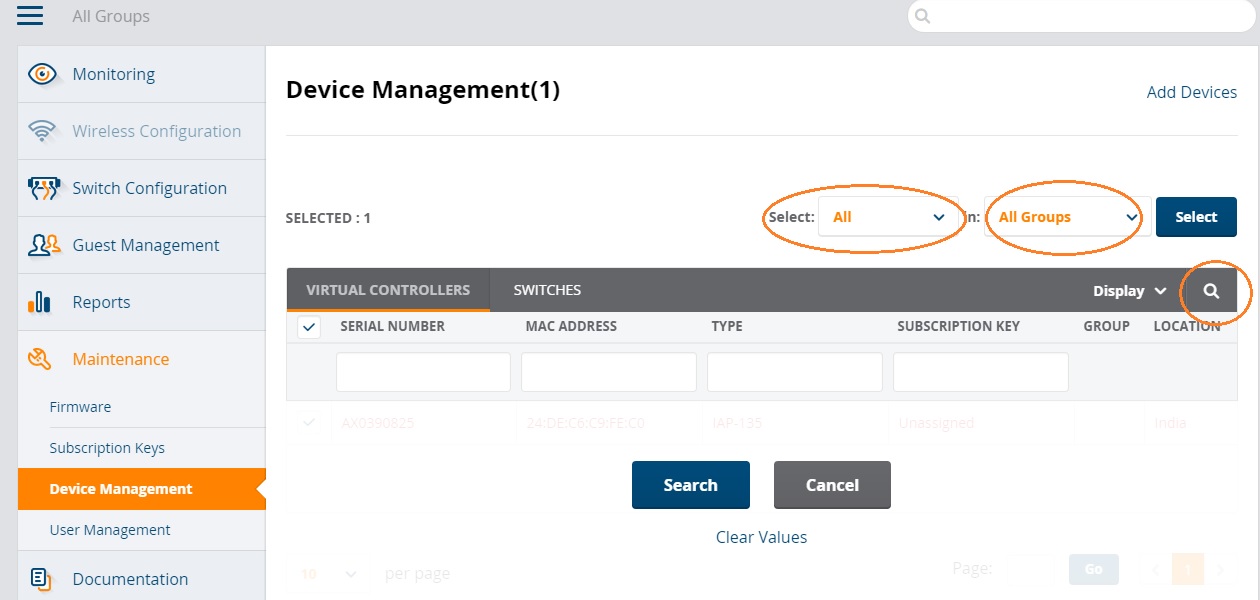 4. Enter the Serial Number or MAC address of the IAP or Switch and hit "Search"
5. Here is where the intelligence of Aruba Central comes to play.
From the search result select the IAPs and Central would remember your selected IAPs, even if you change the search string and initiate an other search.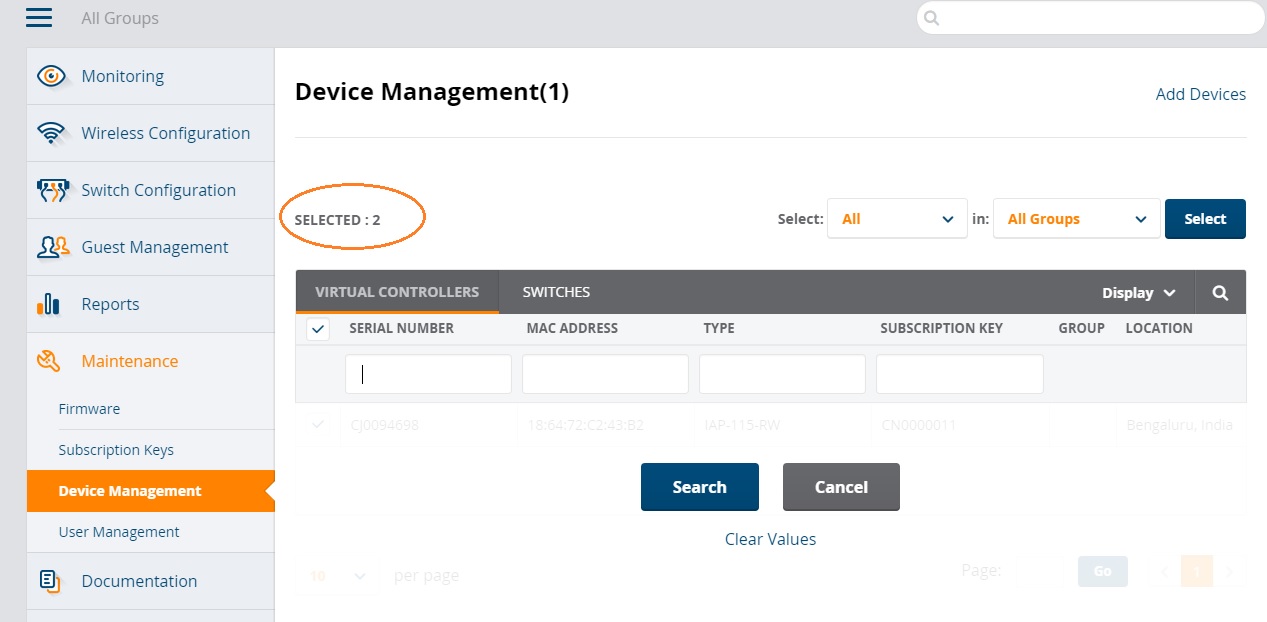 6. Once you finish searching all IAPs that you want to, you can click "Assign License" button in the lower left-corner and move on assigning the licenses to the selected IAPs