Article Options
Mark as New

Mark as Read

Bookmark

Subscribe

Email to a Friend
Mark as New

Bookmark

Subscribe

Email to a Friend
How to bring IAP behind a Mesh Point
esupport
MVP Expert
Requirement:
How to bring up an IAP connected to a switch behind the mesh point.
IAP----Switch---MeshPortal )))) (((( MeshPoint --- Switch --- IAP

Solution:
Starting from 4.2.1.0, IAPs can be added to a cluster connected behind a mesh point.
Configuration:
Step1: Enable enet0-bridging on the Mesh Point.

Step2: Configure the wired port for the Mesh point and configure the switchport for enet0.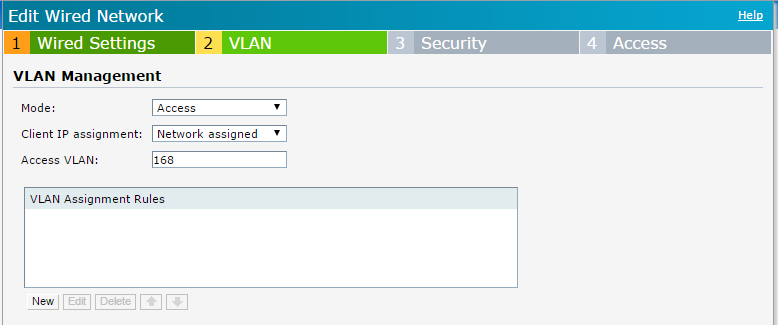 Step3: If the IAP cluster is setup on any different vlan other than VLAN1, configure enet-vlan on the Master and commit apply.
#enet-vlan <vlan-id of IAP cluster>
#commit apply
Verification
VC-Portal# show aps
3 Access Points
---------------
Name IP Address Mode Spectrum Clients Type Mesh Role Zone Serial # 2.4 Channel 2.4 Power (dB) 2.4 Utilization (%) 2.4 Noise Floor (dBm) 5.0 Channel 5.0 Power (dB) 5.0 Utilization (%) 5.0 Noise Floor (dBm) Need Antenna Config From Port Config Id Config Csum Ext SSID Active Age
---- ---------- ---- -------- ------- ---- --------- ---- -------- ----------- -------------- ------------------- --------------------- ----------- -------------- ------------------- --------------------- ------------------- --------- --------- ----------- --------------- ---
VC-Portal 10.17.168.30* access disable 0 277(outdoor) Portal - CL0041669 11 24 60(ok) -97(good) 124+ 28 6(good) -94(good) No none 5 59282 disable 1h:24m:55s
Point 10.17.168.29 access disable 0 277(outdoor) Point - CL0045217 1 30 61(ok) -95(good) 124+ 28 6(good) -94(good) No none 5 59282 disable 57m:47s
40:e3:d6:c9:d2:4a 10.17.168.28 access disable 0 277(outdoor) Portal - CL0041661 11 27 66(ok) -94(good) 52+ 23 13(good) -97(good) No eth0 5 59282 disable 46m:18s
VC-Portal#