Article Options
Mark as New

Mark as Read

Bookmark

Subscribe

Email to a Friend
Mark as New

Bookmark

Subscribe

Email to a Friend
What is the default gateway located for VC assigned SSID?
esupport
MVP Expert
Q:
1. Can we set the default gateway on VC -assigned SSID?
2. Where is the default gateway on a VC assigned SSID?
A:
1. We cannot set the default gateway on the VC assigned SSID. It is the first valid host IP from the scope that is configured.
2. The job of Default gateway is done by the VC. The client will send the packets destined to external networks to the MAC address of the VC.
We have a cluster with following configuration:
ip dhcp pool
subnet 10.0.0.0
subnet-mask 255.255.192.0
dns-server xx.xx.xx.xx
lease-time 60
Lets have a look at the PCAP below: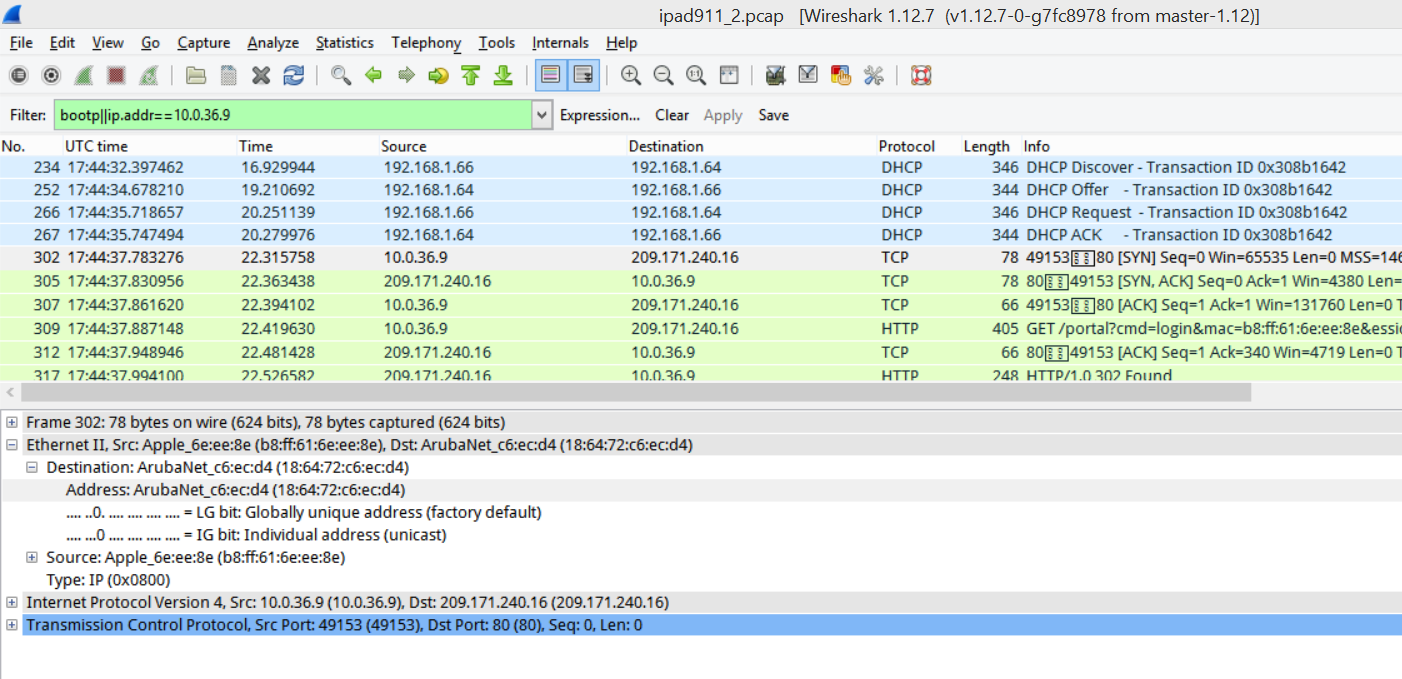 VC is 192.168.1.64. slave IP is 192.168.1.66.
In the DHCP offer, the client gets an IP address of 10.0.36.9
Default gateway is first IP address from the range, 10.0.0.1
Packets destined to the internet will be sent without the mac address of the Default gateway of the subnet i.e. 10.0.0.1
We see that the TCP syn is sent to a public site, the frame as mac address of the VC itself. Once the VC receives the packet, it will do a NAT and send the data upstream.