Article Options
Mark as New

Mark as Read

Bookmark

Subscribe

Email to a Friend
Mark as New

Bookmark

Subscribe

Email to a Friend
Airwave not sending out email alerts when a guest account is created.
esupport
MVP
Problem:
We create guest users via Airwave and Airwave sends out an email to the guest user with the username and password. The emails were being sent out until yesterday but it is not working today.
We add a new guest user as per below steps.
Login to Airwave and navigate to Clients- Guest User and hit ADD a new guest user.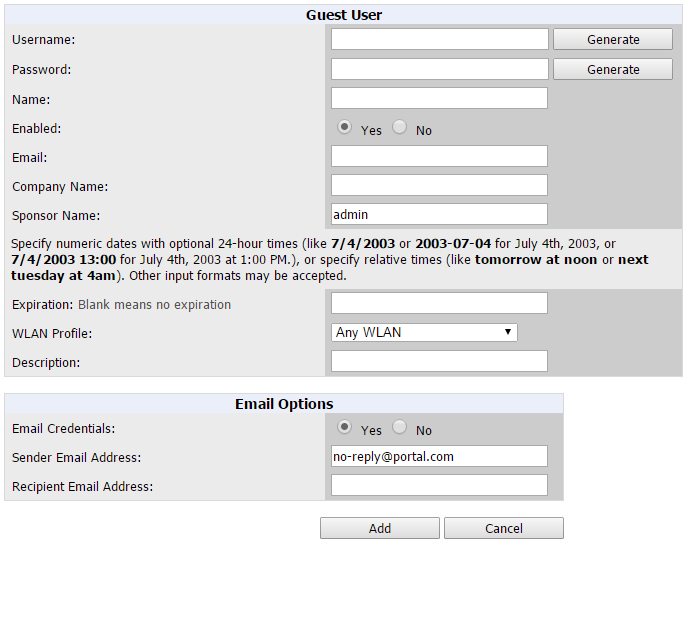 Once we fill in the details an email would be triggered to the guest user and he will login to the guest network using the credentials in the email.
Diagnostics:
Below are the troubleshooting steps.
1: Check if the email utility is working or not.
Navigate to AMP Setup - General page and try sending a test email.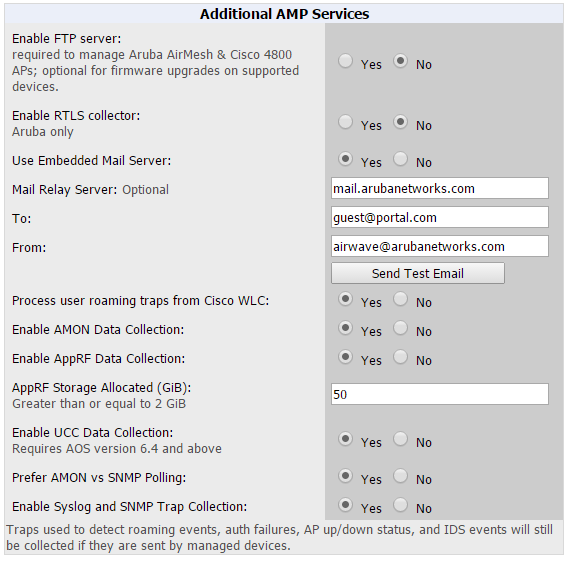 If the email is not sent check the maillog under /var/log folder. If the mail is sent successfully, move to step 2.
2: Check if the guest account is created successfully or not? The status must be "ready". The status cannot in "pending" or "failed" status. If the status is not "ready" then the mail will not be sent as per the design of Airwave.
If the status is not " ready", it means that airwave failed to push the guest user to one/more controllers in the network.
Solution
If the status of the Guest is not "ready", we will have to check the below.
1: Airwave failed to push configuration to which controller?
Configuration push can fail if the telnet/ssh credentials on Airwave is incorrect.
2: Do we have any controller down on Airwave?
Guest user will not be pushed on a controller which shows as down. We will have to move it to a new folder and remove access to that folder from the guest sponsor role.