Article Options
Mark as New

Mark as Read

Bookmark

Subscribe

Email to a Friend
Mark as New

Bookmark

Subscribe

Email to a Friend
Alerts visibility for read-only users on Airwave
esupport
MVP
Q:
A Read only user on Airwave is unable to see the Alerts generated on AMP, while any user with a privileged role is able to view the alerts.
A:
Alerts on AMP are triggered only when a certain condition defined in a trigger ( under System- Triggers tab) is met.
A defined trigger is visible based on Role or triggering agent.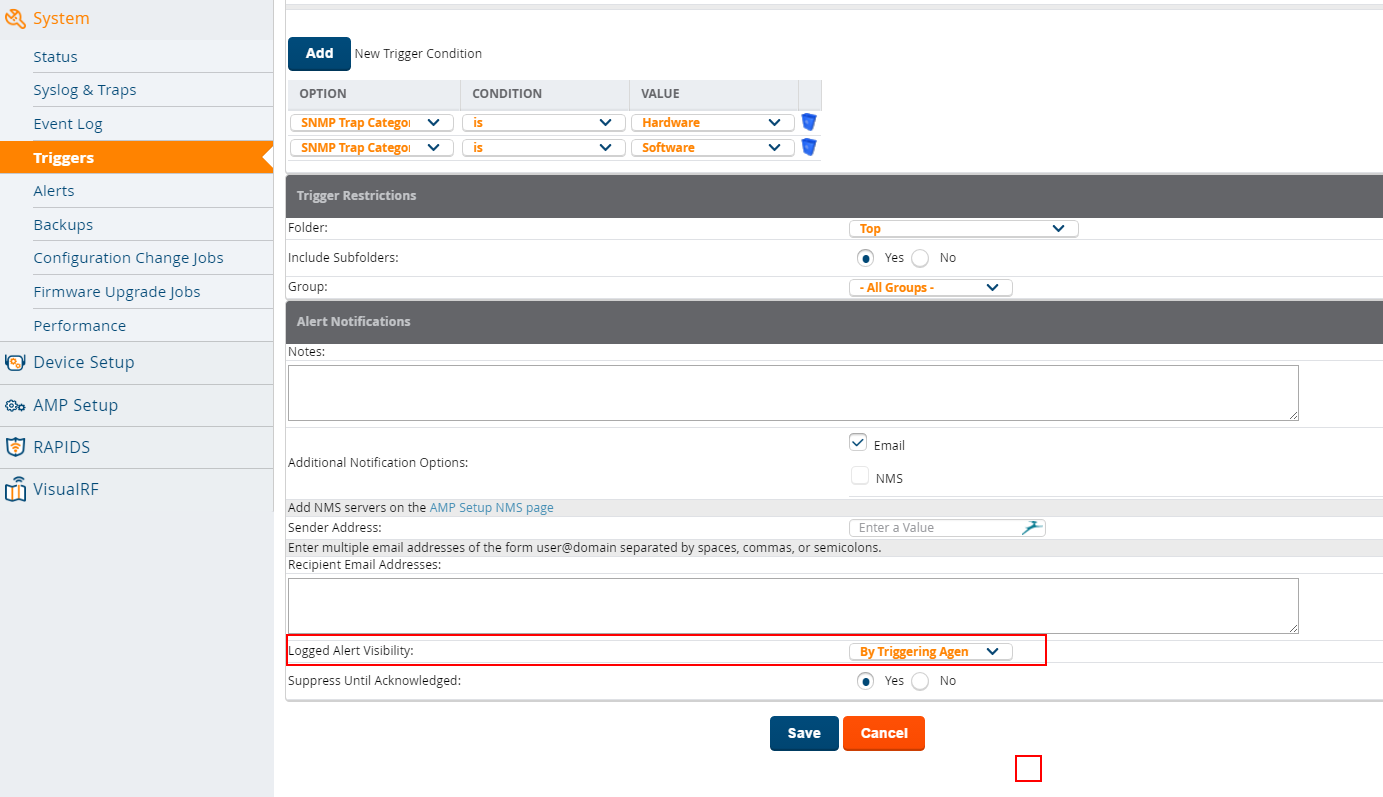 If the Logged Alert Visibility is set as "triggering Agent", any user who has visibility to the device on AMP would be seeing the alert for that specific device.
For example: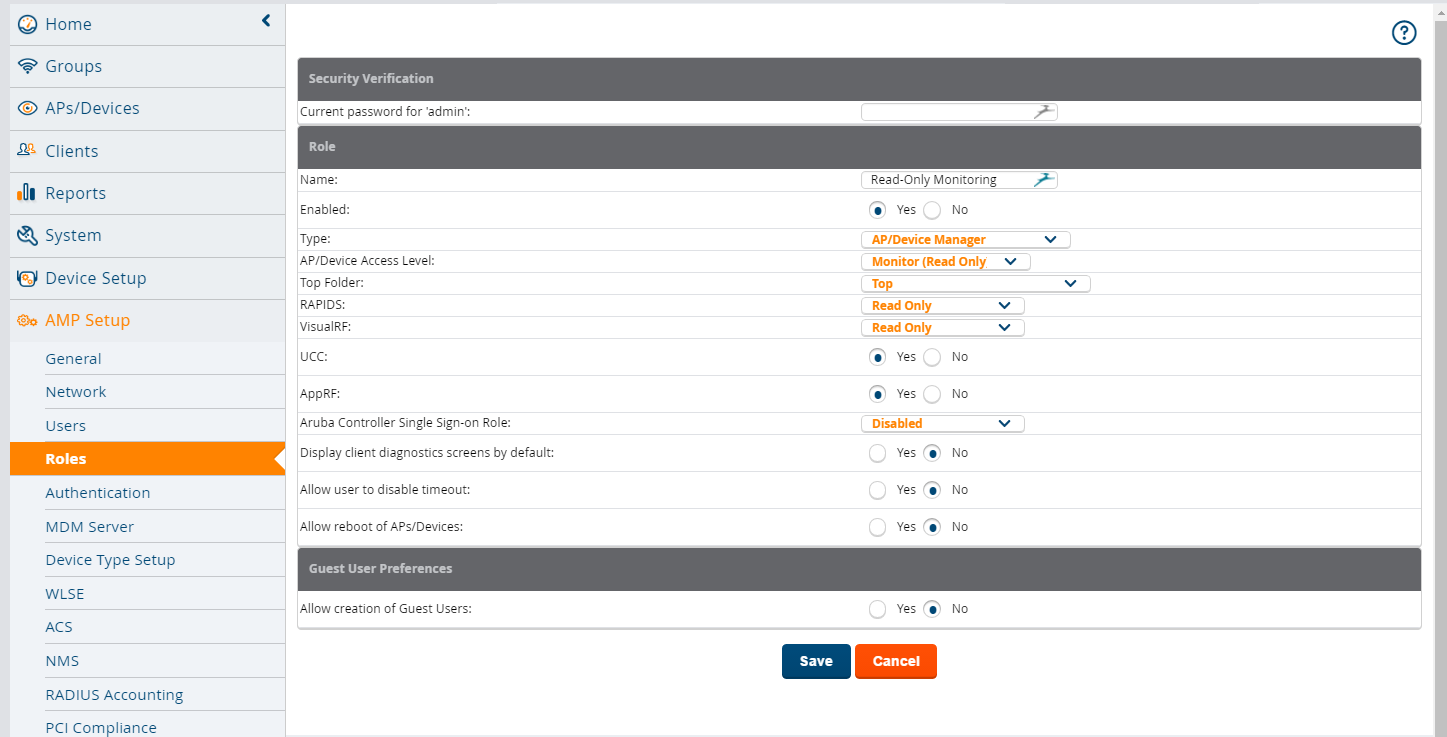 The folder mapped to "Read Only User" is "Top". So when a user logs to AMP with this role, he would be able to all the alerts which are generated from devices provisioned under Top and sub folders only if the triggers are set with option
However if the Logged Alert Visibility is set as "By Role", the alert will be visible to those users who log into AMP with the role same as the one used to define the trigger.