Article Options
Mark as New

Mark as Read

Bookmark

Subscribe

Email to a Friend
Mark as New

Bookmark

Subscribe

Email to a Friend
Error when opening BOM (Bill of Materials) in AMP
esupport
MVP
Problem:
Error message when opening BOM (Bill of Materials)in AMP.
Diagnostics:
We get the following error message when opening BOM in AMP for a particular floor plan,
Illegal name character.
Location: Part /word/document.xml, line; 42, Column:183
AMP version : 8.x.x
Note : The above message indicates that there is an invalid character in the /word/document.xml at the line 42.
Solution
To fix:
1. We need to Extract the backup of that particular floor plan which is showing the error, by navigating to the particular floor plan and right click "export floor plans".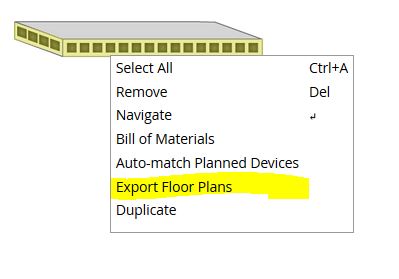 2. After exporting the floor plan we can download the backup as a zip file. We could extract the zip file by right clicking on it and select "extract to backup".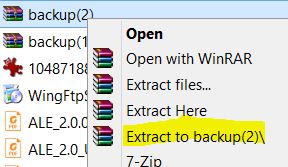 3. In the extracted backup folder we need to open the file "campus_building_list"

3. Check for the line which contains the Illegal character as showing in the error message and found the "&" in the address of the floor plan and this is the invalid character that was causing the issue.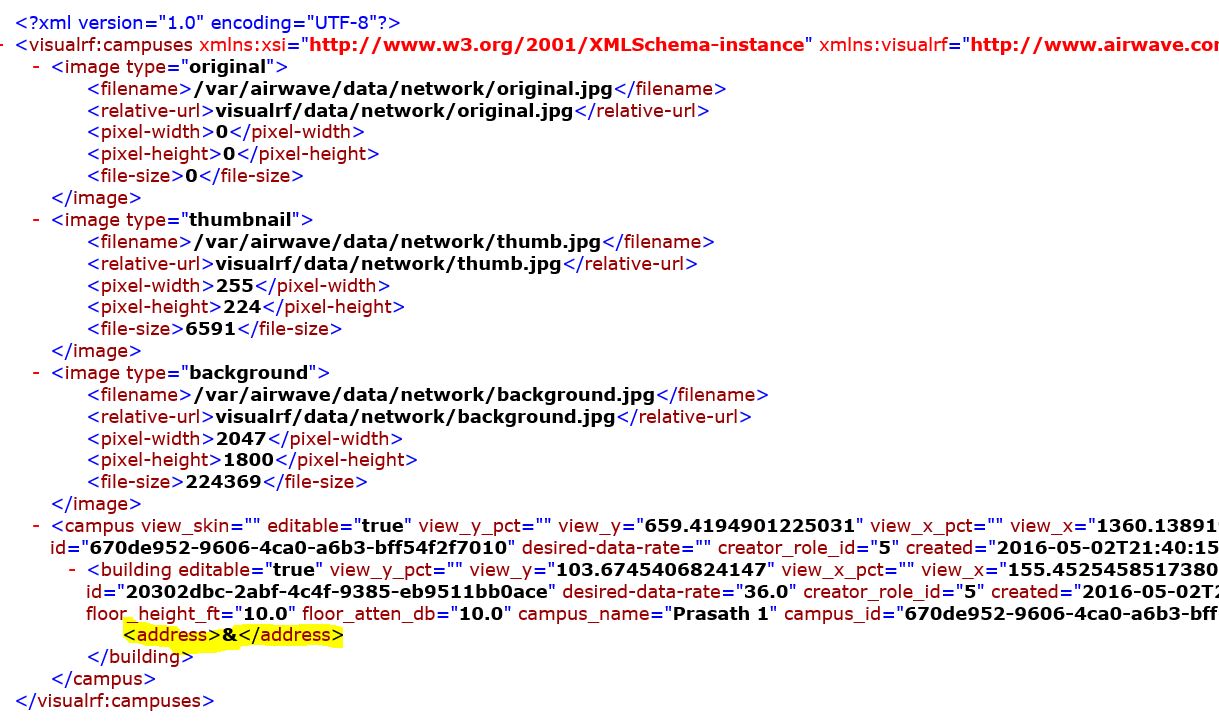 4. In VisualRF navigate to that particular building -> Address -> remove the "&" symbol and save the changes.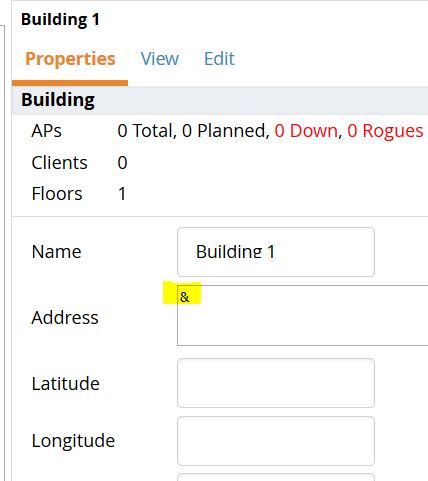 5. Export BOM now and it should open successfully.