Article Options
Mark as New

Mark as Read

Bookmark

Subscribe

Email to a Friend
Mark as New

Bookmark

Subscribe

Email to a Friend
What can we do when we get FSCK error on Airwave 8.2.4 or above
esupport
MVP
Problem:

Sometimes we come across scenarios where Airwave boot process is stuck with FSCK error as below screen shot. At this time we have to enter the root password to proceed further with the file system check.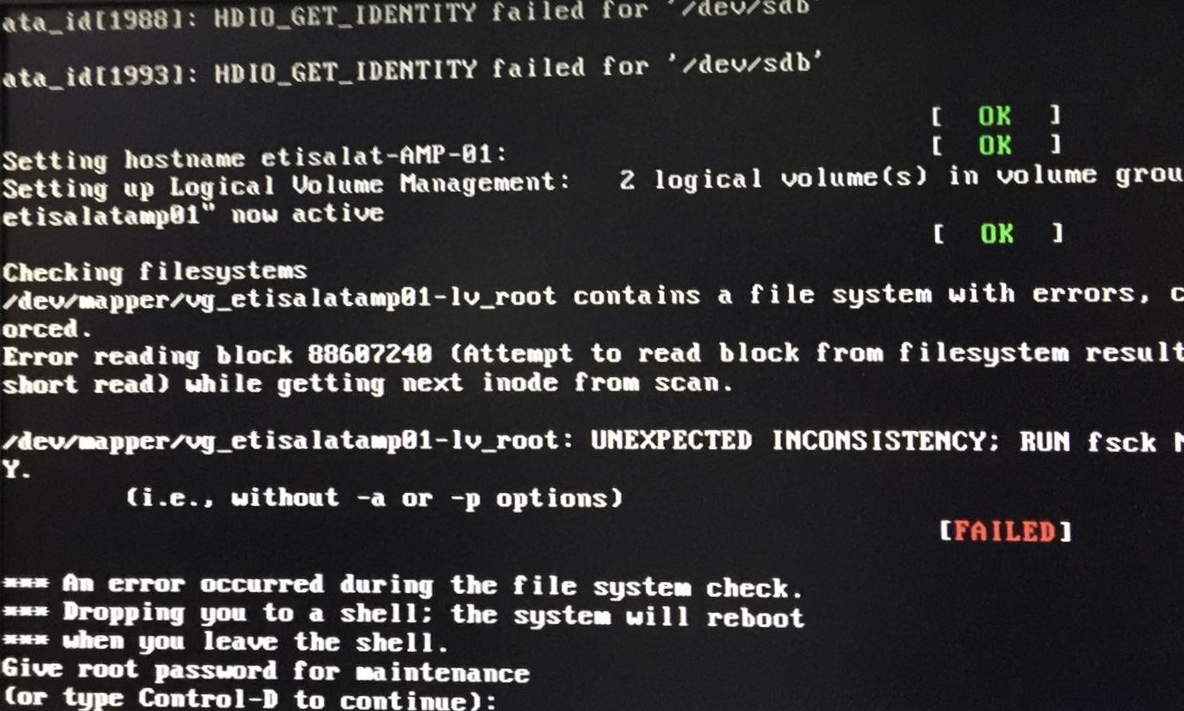 Diagnostics:

On versions prior to 8.2.4 if we enter the root password it will do the filesystem check and fix it. However, post 8.2.4 we dont have a root user, hence it wont accept any other password and it keep on looping back to the above screen.
Solution

We can fix this issue by running the file system check from Linux rescue mode. To do this first mount the ISO for Airwave or centos to the server. When it boots up with the ISO on the boot prompt type "Linux rescue"

boot: linux rescue

Once done run the below commands for doing an LVM scan if you have used Linux LVM to create your partition

lvm pvscan
lvm vgscan
lvm lvchange -ay VolGroup00
lvm lvscan

Once done we can umount "/" so that we can do the file system check

chroot /mnt/sysimage
umount /

We can execute the below command to do the file system check

fsck -f -y /dev/VolGroup00/LogVol00


Once done we can reboot the server using the below command,

reboot

Now the server should be booting up fine.