Article Options
Mark as New

Mark as Read

Bookmark

Subscribe

Email to a Friend
Mark as New

Bookmark

Subscribe

Email to a Friend
HPE 1950: QoS Not Working via GUI
esupport
MVP
Problem:
Customer was facing issue when trying to configure QoS in 1950 switch .
Below was customer requirement
- DSCP 46 markings from the phones must be mapped to CoS 5
- DSCP 24 markings from the phones must be mapped to CoS 4
- CoS 5 must be set to the expedite QoS queue
Diagnostics:
It was found to be a configuration issue.
Customer was finding it difficult to implement using Switch GUI.
We Implemented the requirement in our LAB switch and provided the proper configuration to customer using Switch CLI and GUI.
Provided the configuration after implementing it in our LAB switch and customer was able to implement it in his production successfully.
See Solution for the CLI and GUI configuration
Solution
Below is the sample config created in our LAB.
Solution via the CLI:

vlan 200
name voice
#
traffic classifier MatchAny operator and
if-match any
#
traffic behavior SetVeryHigh
remark dscp ef
remark dot1p 5
#
qos policy PrioVeryHIgh
classifier MatchAny behavior SetVeryHigh
#
qos vlan-policy PrioVeryHIgh vlan 200 inbound
#

Also activate "qos trust dscp" on switchports uplink as an sample below.
interface GigabitEthernet1/0/1
port link-type trunk
port trunk permit vlan 1 100 200
port trunk pvid vlan 100
qos trust dscp

Below is the Verification command

[HPE]disp qos vlan-policy vlan 200
Vlan 200
Direction: Inbound
Policy: PrioVeryHIgh
Classifier: MatchAny
Operator: AND
Rule(s) :
If-match any
Behavior: SetVeryHigh
Marking:
Remark dscp ef
Remark dot1p 5
Solution via GUI:
follow below steps to implement the QOS using GUI as below. I checked in LAB gives same result as CLI.

1. Go to QOS ----->QOS policies----->vlan-------> click on + sign
then add the vlan info say 200 then then on incoming box then again click on + sign the vlan 200 info will be configured successfully .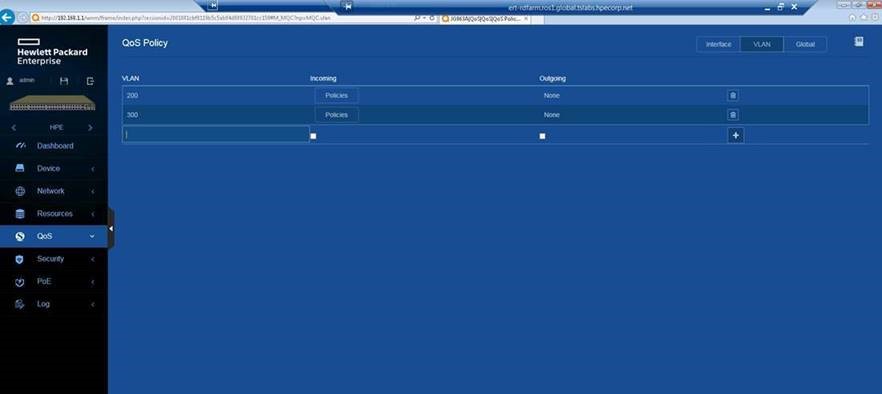 2. Then click on policies box under incoming for vlan 200 then + sign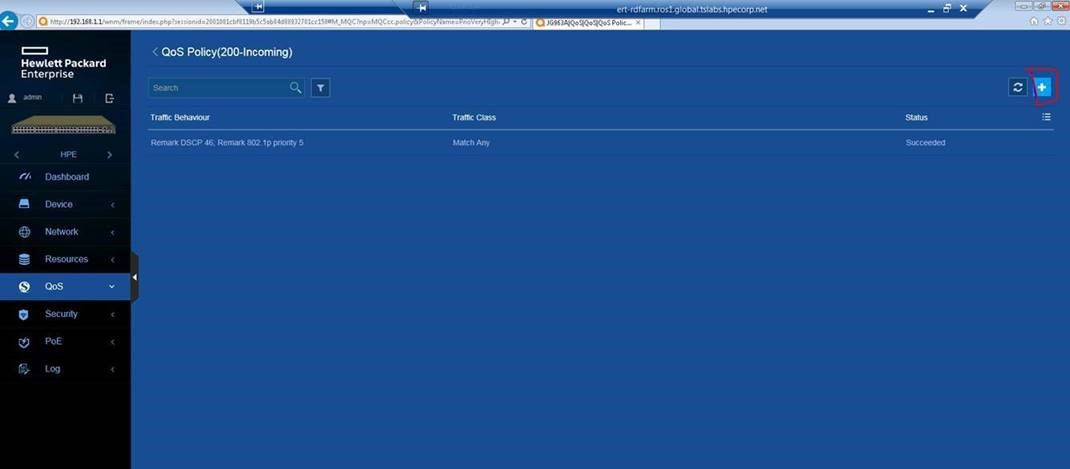 Then under behavior click as below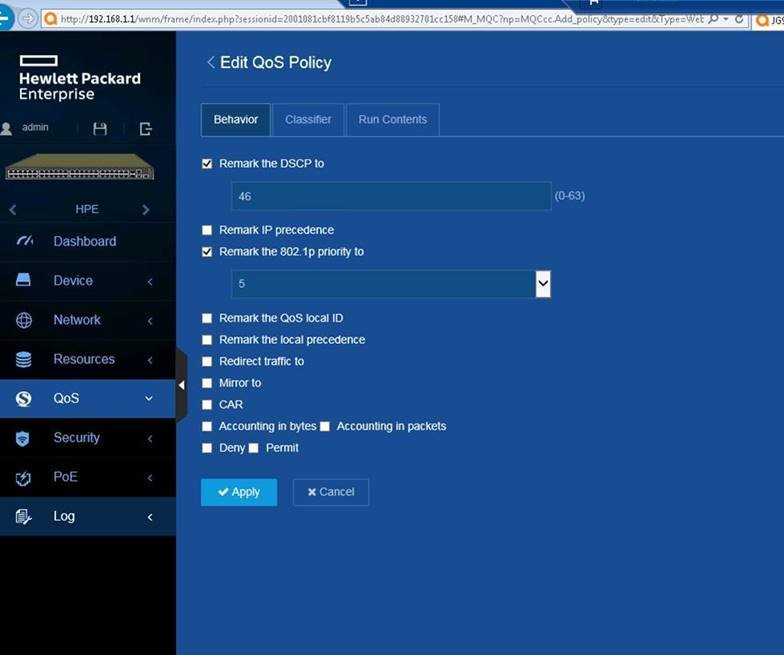 Under classifier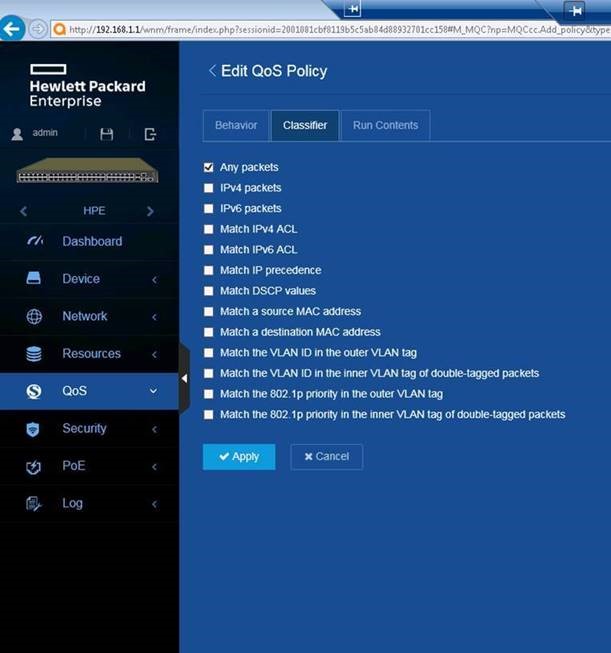 Then Run content configuration will be applied to vlan 200 successfully.
To activate "qos trust dscp" on switchports uplink below
QOS-----Priority Mapping-----Port Priority ------Ge1/0/1 select DSCP under trust mode.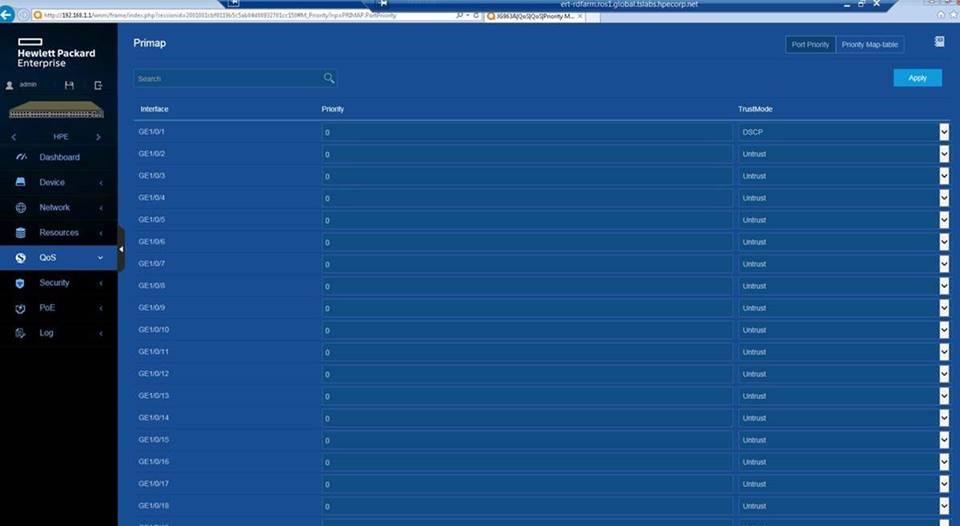 -----> Customer confirmed was able to implement the QoS as per his requirement in his network