Article Options
Mark as New

Mark as Read

Bookmark

Subscribe

Email to a Friend
Mark as New

Bookmark

Subscribe

Email to a Friend
How to Debug OSPF Authentication Problems
esupport
MVP
Problem:
OSPF neighboring not occurring when authentication is enabled.
Diagnostics:
This article describes how to use the debug facility when troubleshooting OSPF authentication problems on Aruba switches
Solution
In the diagram, two Aruba switches are configured for IPV4 and OSPF. All interfaces are configured for OSPF area backbone.OSPF authentication has only been enabled on Rack2sw1. The debug output indicates that switch Rack2sw1 is sending MD5 authentication, and switch Racksw2 is sending no authentication.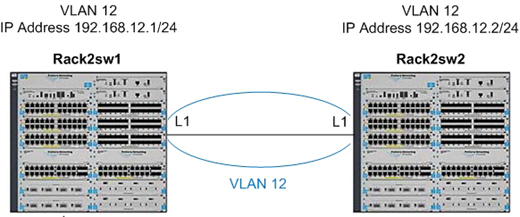 The following describes how to enable debug, send the debug output to the buffer, and search the buffer.

Rack2sw2# debug ip ospf packet
Rack2sw2# debug destination buffer

Search debug buffer for the "authentication"

Rack2sw2# show debug buffer | include authentication

:OSPF: invalid packet: Invalid authentication
:OSPF: invalid packet: Invalid authentication


Search debug buffer for the "Authentication"

Rack2sw2# show debug buffer | include Authentication

Authentication <MD5> (2
Authentication <None> (0


Search debug buffer to view the complete Hello Message

Rack2sw2# show debug buffer | begin RECV

:OSPF RECV: 192.168.12.1 -> 224.0.0.5: Version 2, Type Hello (1), Length 44 ret
: Router ID 1.1.1.1, Area 0.0.0.0, Authentication <MD5> (2
: Zero: 0, Key ID: 1, Length: 16, Sequence:
:OSPF: invalid packet: Invalid authentication type (5

:OSPF SEND: 192.168.12.2 -> 224.0.0.5: Version 2, Type Hello (1), Length 44 ret
:
: Router ID 2.2.2.2, Area 0.0.0.0, Authentication <None> (0
: Authentication data: 00000000 0000000
: Mask 255.255.255, Options <E> (2), Priority 1, Neighbours
: Intervals: Hello 10s, Dead Router 40s, Designated Router 192.168.12.2, Backup