Aruba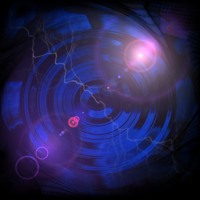 ‎10-07-2013 08:15 PM
#1 Make sure you have a TAC case open.
#2 Is this a VM or hardware, and the Size of the CPPM? Is there a cluster? How many Users/Devices auth?


#3 What Wired and wireless vendors and firmware are you using?
#4 see below inline.
-----------------------------
@noorsyazwan wrote:


Thank you for your concern,

I have problem after deploy clearpass at my place,here I list the problem:

1. Already connected to onboard ssid,but no landing page (onboard page ) appear.Sometime it can be direct but sometime failed to direct to right landing page.

Troy: Are you seeing this on one type of device or on all types (IOS, Windows, MAC, ETC) If its IOS are you using the CNA bypass?

2. User need to do the onboard authentication step 2 time (first time failed),after do the second time,the user can connected to the internet.

Troy: Is this a constant issue or just once in a while? What is the processor load on the system? Is this production or lab?

3. Error to the radius.Here I attach the error at our place.

Troy: Are the users local or remote. What is the ping between the device and CPPM. Also what is access tracker showing when the user auths?

Hope you have a solution of my problem,we already contact the Aruba support but still not solve the problem. I have no idea how to solve the problem,we already do the troubleshoot but the problem still occur.

---
Without looking at the system. My first guess would be a connectivity issues between the device and CPPM.
All the issues you are listing rely on a strong conection and low latency. I would try to running a few auth test between the NAS devices and CPPM. Double check the clocks on the NAS devices, AD, and CPPM. Try doing a wired test to see if you have the same issue.
This is just a small list of things to test and there are many more but I would start with one issue, Run packet captures and ping test and work from there.
Thank You,
Troy

--Give Kudos: found something helpful, important, or cool? Click Kudos Star in a post.

--Problem Solved? Click "Accepted Solution" in a post.