Article Options
Mark as New

Mark as Read

Bookmark

Subscribe

Email to a Friend
Mark as New

Bookmark

Subscribe

Email to a Friend
How to provision Branch office controller for Master IP and country code with DHCP option 43 & 60
esupport
MVP Expert
Requirement:
A branch office controller can pull whole configuration only from the master. Hence it is required to provision the controller to get the master controller IP along with the Country code.
Lack-of on-site IT support is a big challenge in deployments of remote sites, ZTP makes the deployment of branch office controllers plug-n-play.
Solution:
Factory state branch office controllers will be able to learn all the required info from the network and provision itself automatically in the Auto provisioning mode.
If we configure DHCP properly , with auto provisioning mode the controller gets master IP & regulatory domain along with its IP & gateway from DHCP server (or Activate server )
Configuration: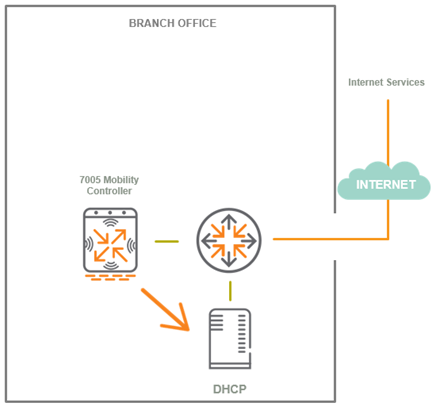 By default, only the last copper port of a brand new branch controller is in the default VLAN 4094 with DHCP enabled,
We should configure a local DHCP with option 43 and option 60 to provide Master controller IP along with Country code.

Option 60 is configured as Text "ArubaMC"

Option 43 is configured as Text "<IP>,<country code>" of master
Ex :
Option 60 text "ArubaMC"
Option 43 text "X.X.X.X,US" (X.X.X.X is a master Ip)
Configuring DHCP server :
r: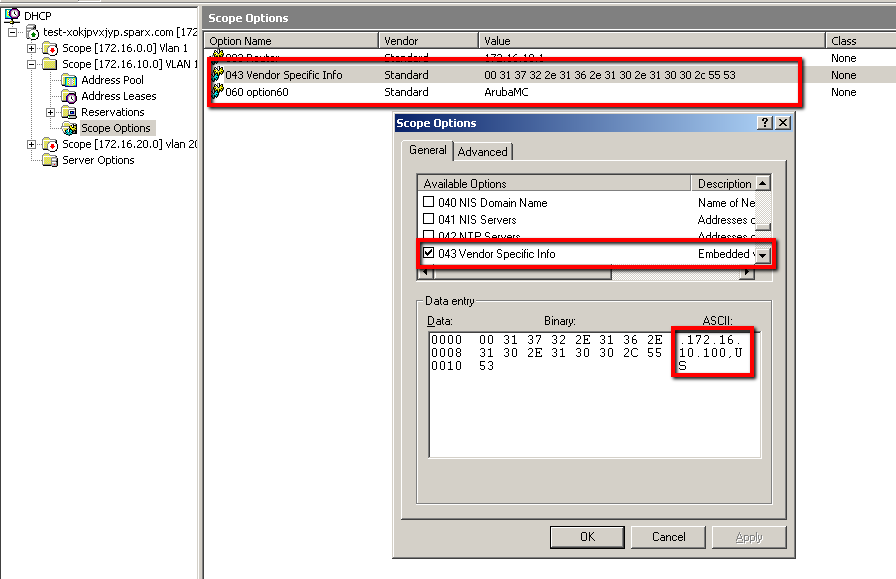 Verification
Branch office controller 7010 has sent "ArubaMC" over option 60 along with the DHCP "Request " message.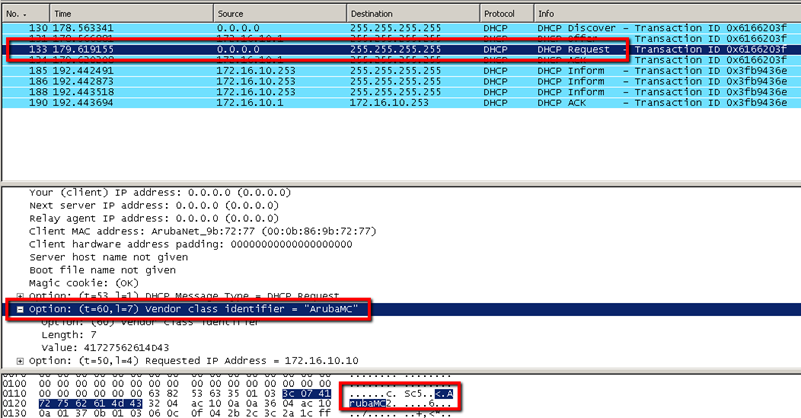 2. When DHCP received DHCP "Request " message from the client, it returned "172.16.10.100,US" as option 43 along with "ACK" message.