Article Options
Mark as New

Mark as Read

Bookmark

Subscribe

Email to a Friend
Mark as New

Bookmark

Subscribe

Email to a Friend
How to configure Facebook WiFi in IAP?
esupport
MVP
Requirement:
IAP running 4.1.1.3 and above code version.
Solution:
To use Facebook Wi-Fi:
Connect to the wireless network.
Launch your web browser (ex: Firefox).
Your browser will open automatically to the business's Facebook Wi-Fi Page.
Configuration:
Step 1: Create SSID on IAP
On UI page, click "New" in "Networks" tab.
Input SSID name, then click "Next" to go to VLAN page.

Step 2: Configure Vlan assignment. Here we are using default settings.

Step 3: In "Security" page, select "Facebook" in "Splash page type"

Step 4: In "Access" page, don't change anything, click "Finish".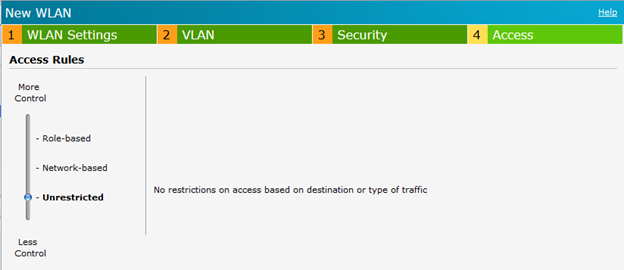 By now, SSID is created for Facebook WiFi and the IAP will starts register to Facebook automatically. There is a link in "Security" page in SSID, it presents registration is done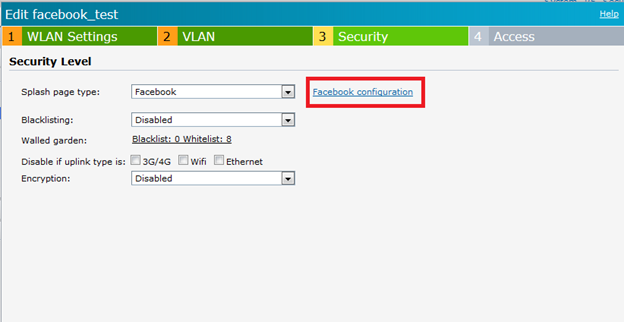 The link on "Security" page of SSID to bind Facebook page with VC, it would prompt login with your Facebook account.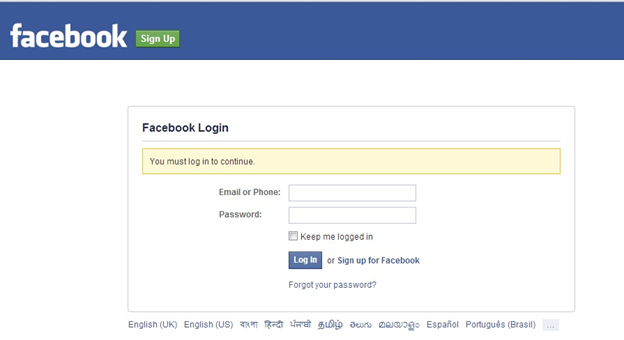 Verification

wlan ssid-profile myface
enable
index 0
type guest
essid myface
opmode opensystem
max-authentication-failures 0
auth-server InternalServer
rf-band all
captive-portal facebook
dtim-period 1
inactivity-timeout 1000
broadcast-filter none
dmo-channel-utilization-threshold 90
local-probe-req-thresh 0
max-clients-threshold 64


show clients debug

Client List
-----------
Name         IP Address   MAC Address        OS     Network  Access Point       Channel  Type  Role         Signal    Speed (mbps)  *Reauth Age  *Reauth Interval  *Reauth ESSID  *Authenticated  DEL  Age  Vlan     *ESSID  *Private role info  Accouting Session Name  Accouting Start time  BSSID              Idle Timeout  csum      *mcast groups                   *Acct Interval  *Class Attribute  *Dhcp-Opt Vlan  *Dhcp-Opt role  Intercept  Offline  *FB Token  *FB RxBytes  *FB TxBytes  
----         ----------   -----------        --     -------  ------------       -------  ----  ----         ------    ------------  -----------  ----------------  -------------  --------------  ---  ---  ----     ------  ------------------  ----------------------  --------------------  -----              ------------  ----      -------------                   --------------  ----------------  --------------  --------------  ---------  -------  ---------  -----------  -----------  
LAP-02-1364  192.168.1.4  18:3d:a2:02:47:c4  Win 7  myface   18:64:72:c4:06:2c  64-      AN    External CP  54(good)  270(good)     0            0                                no              no   7    1(SSID)  ()      0(0-0)              LAP-02-1364             1435840306            18:64:72:c0:62:d2  1000          2343201d  (2)239.255.255.250,224.0.0.252  0               null              0,(null)        ,0,0-0          no         no       null       null         null         


# show facebook

Facebook Id     :700440080060017
Config Url      :https://www.facebook.com/wifiauth/config?gw_id=700440080060017